INTERSTATE MATCHES
2023 SCHEDULE
As an adjunct offering to our full field events, the CSSGA participates in matches against Senior Golf Associations from Massachusetts, Rhode Island and New York.
Twelve-man teams are selected from our membership to compete as a team against players with similar handicaps from the other states.
We play four matches each summer, consisting of bilateral matches against each state, and a Tri-State competition amongst Massachusetts, Rhode Island and Connecticut.
The format of play varies but it is generally two-man teams playing match play or four-ball medal play.
Due to the small size of the field, we can hold these matches at some of the finest courses in each state that might otherwise be inaccessible to full-field events. Among the notable venues where Interstate Matches have been held are Eastward Ho!, Newport Country Club, Agawam Hunt, Hyannisport, Stockbridge, Tamarack and Wannamoisett.
A sign-up notice with full details of the event and instructions on how to register
will be emailed to the membership 2 to 3 weeks prior to each match.
Wednesday, May 31
CSSGA vs. RISSGA (Rhode Island)
RISSGA hosts at Point Judith Country Club
Result:
 CSSGA 9.5 – RISSGA 8.5

Wednesday, June 21
CSSGA vs. BSSGA (Massachusetts)
CSSGA hosts at Madison Country Club in Madison, CT

Result:
 CSSGA 12.5 – BSSGA 5.5

Tri-State Match
Monday, June 26
at Pocasset Golf Club
in
Pocasset, MA
Result:
1st place:  RISSGA  340
2nd place:  CSSGA  343
3rd place:  BSSGA 346
Wednesday, September 20
CSSGA vs. WSGA (New York) WSGA hosts at Old Oaks Country Club
in Purchase, NY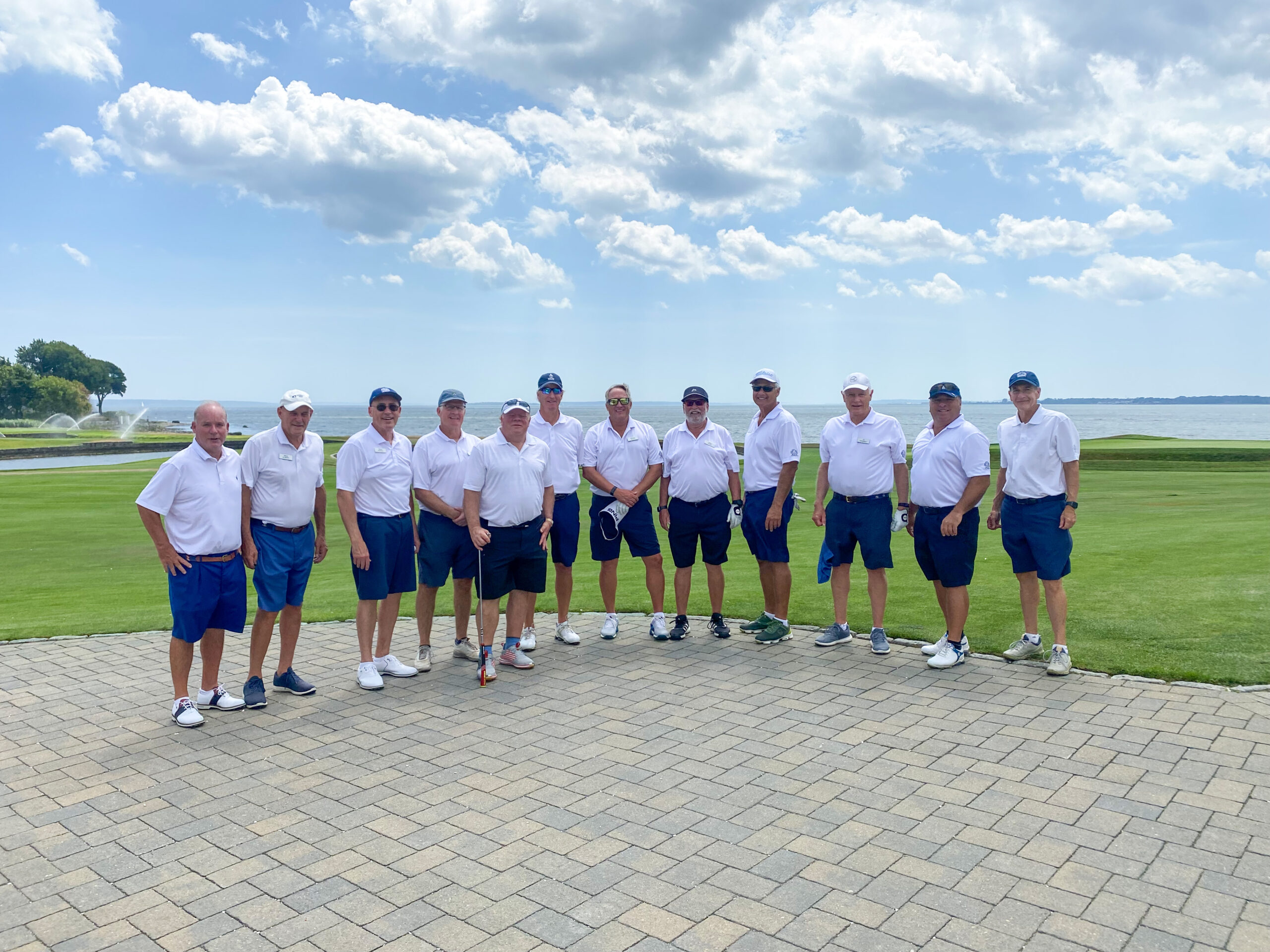 2022 Tristate Match at Warwick Country Club
2022 INTERSTATE MATCH RESULTS
CSSGA vs. BSSGA @ Woods Hole CC:  CSSGA 56.5 – BSSGA 51.5
CSSGA vs. RISSGA @ Woodway CC:  RISSGA 13.5 – CSSGA 4.5
Tri-State CSSGA, BSSGA, RISSGA
@ Warwick CC
RISSGA 1st, BSSGA 2nd, CSSGA 3rd
CSSGA vs. WSGA @ Brooklawn CC:  CSSGA 12.5 – WSGA 5.5
2020 INTERSTATE MATCH RESULTS Below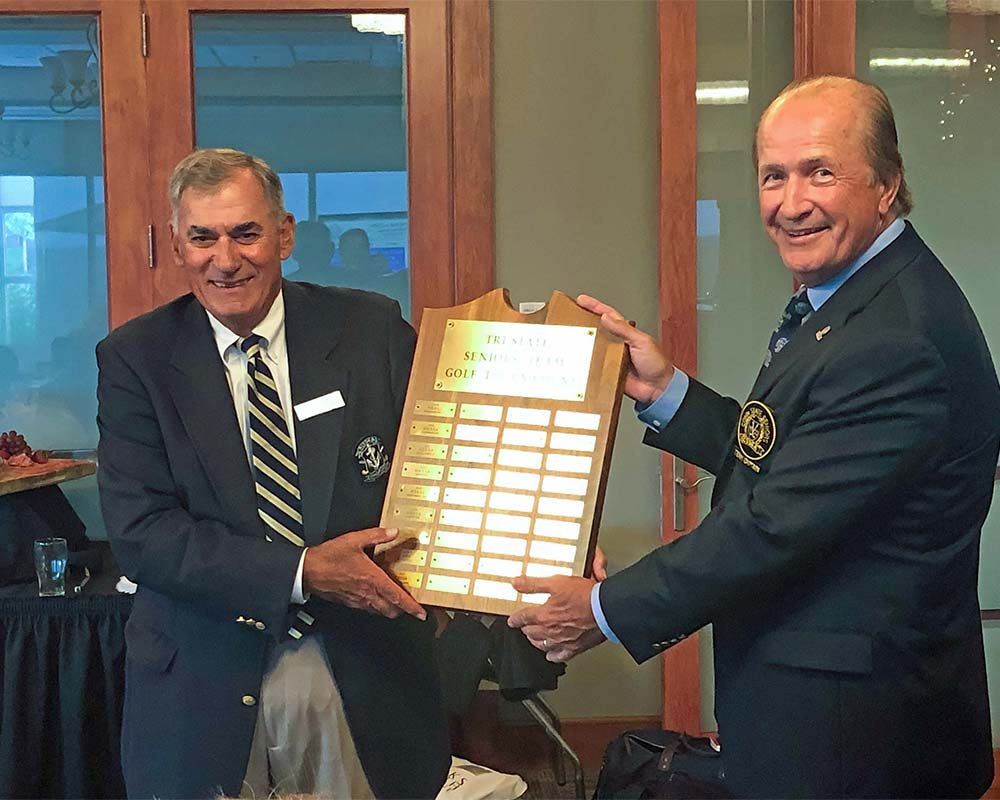 2019 Tri-State Plaque Presentation at RI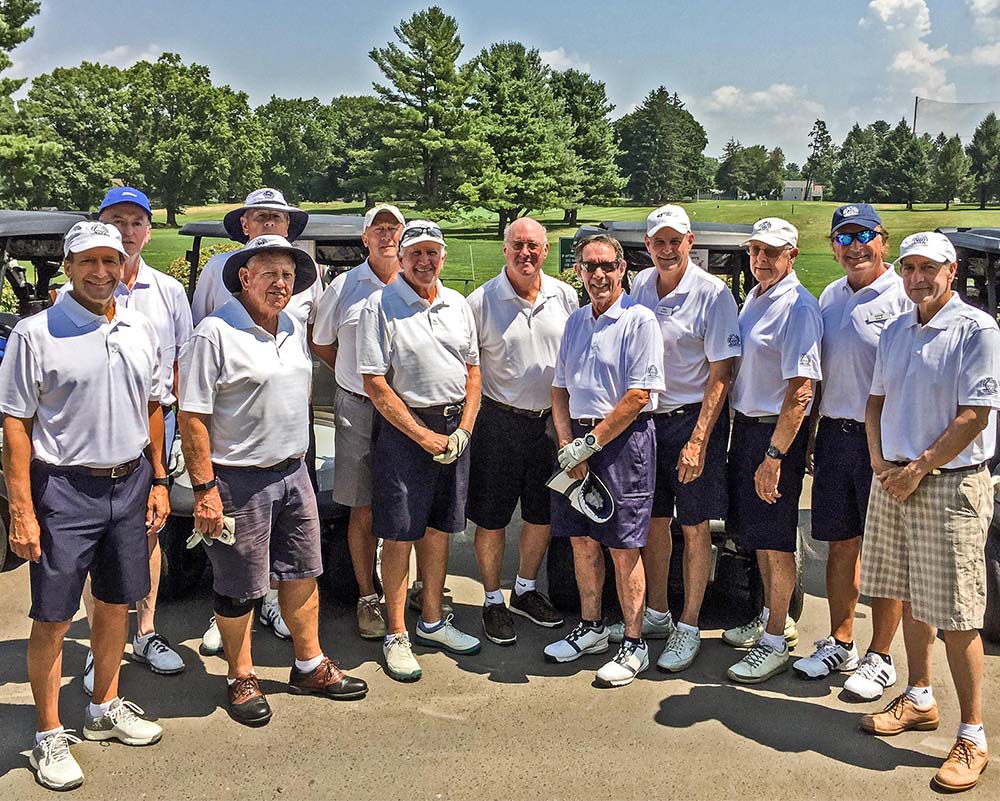 2019 Winning Team vs Mass
CSSGA vs Rhode Island
CSSGA host
Result:
Rhode Island winning team
Tri-State Match
CSSGA host
Result:
Rhode Island 1st place
Massachusetts 2nd place
Connecticut 3rd place
CSSGA vs Massachusetts
Massachusetts host
Result:
CSSGA winning team
CSSGA vs New York
CSSGA host
Result:
New York winning team